12 - 12 - 2020 Boca Juniors fan's day!!!!
As well known the Boca Juniors fans are very loud in terms to support the team. For that they gained the nickname as if they are the 12ve player into the mach, so they are the 12.
As December is it 12ve month the celebration is the 12ve of December, Xeneize fan!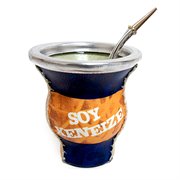 Xeneize - "Soy Xeneize" a way the old italian inmigrant genoese identified with the team and later kept as an identification for that football culture.
Buy any of our Boca Juniors models here:
XENEIZE